Check out our unruly tomato garden!
Hmmm...what does this remind me of?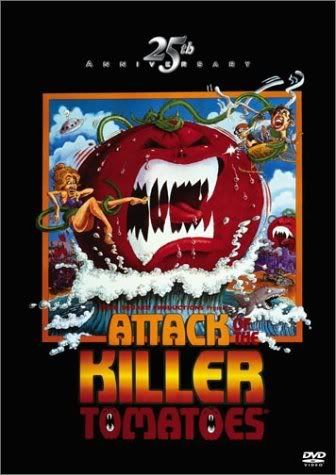 Okay not really. They're really good tomatoes and we have so many we've been able to share with friends. Lots of 'em....but not all of them as clearly
some are a bit too "racy"
to eat.
There's nothing nicer than going out to pluck a fresh tomato from the vine, then coming back in and putting it on a sandwich.
Check out Mr. P's open-face BLT:
Mmmmmm...and yes we're still using the box of 100 pre-cooked bacon strips my sister sent me as a gift. (thanks Michelle and Eric!)
Anyone have a good tomato-based recipe?